Author, Speaker, Trainer: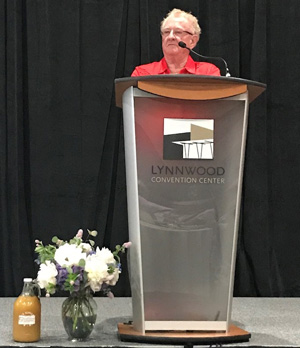 Over the recent years, in addition to running his extraordinarily successful advertising business, Sparky has written and published FIVE books.  Two books detail many techniques and philosophies Sparky uses to help make his clients advertising so uniquely successful.  One book is targeted at SALES – how to become a more successful salesperson.  One book describing Sparky's incredible history of nationally recognized super successful promotions (Never Before, Never Again!).  The 5th book is a biography of Sparky's life, written primarily for Sparky's family.
During his career, Sparky has often been asked to speak at different organizations and has trained media sales staff, along with retail salespeople for his clients. One of his favorite places to speak was to university students for his wife's, Jean Ann French, DBA, MBA, MAL, masters and undergrad classes in marketing.