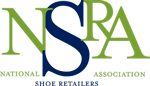 A local broadcasting mogul with over 40 years of experience is marketing and advertising. Norman "Sparky" Taft has worked with a log of clients, including some New Balance locations. Having seen first-hand what can bring businesses success, Taft decided to write a book that would allow him to share hi experiences and advice with business owners.
"In this tough economy, retailers are struggling to keep their doors open and a lot of them are not making it," say Taft. Hoping to lend a helping hand, he has just released Dynamic Sales Results: Creating Super Sales Success in a Competitive Down Market, in which he poses the big overlying question seen on the cover: Gloom or Glory?
Dynamic Sales Results aims to help retailers up their sales in a down economy. "It takes creative ideas not only to survive but to prosper," explains Taft. With a focus on advertising, promotions, and media, he walks readers through the process of re-vamping those areas of their businesses. The chapters are provided as steps, such as how to get started, how to create a budget, how to partner with other businesses, and how to implement the advertising. In addition, Taft includes chapters that discuss the different types of advertising mediums available, as well as others that cover motivating sales teams and how to get started in a new advertising medium. He has also included a glossary for quick terminology checks.
Each chapter ends with a convenient "Summing Up" section that reviews chapter highlights. Also included in Dynamic Sales Results are testimonials from retailers and business students who have worked with Taft.
"Just spending money for advertising is not a solution," explains Taft. "I get down to the nitty-gritty of what really works."
Currently, Dynamic Sales Results: Creating Super Sales Success in a Competitive Down Market is available exclusively through Taft's website, www.sparkytaft.com. A single copy is $24.95, with discounts available for multiple quantities.
Sparky Taft's family pioneered radio in Washington State, having owned 13 stations since the 1920s, and Taft himself owned and managed eight stations. He has served the National Association of Broadcasters on The Congressional Liaison Committee, the Washington State Association of Broadcasters; Political Broadcasting Committee, and the Spokane World's Fair committee to determine advertising and public service policies. In 1990, Taft from Dynamic Results, an advertising agency that specializes in broadcast media. His clients retailers, RV and auto dealers, casinos, resorts, shopping malls, and even a circus. He can be reached via his website, sparkytaft.com.